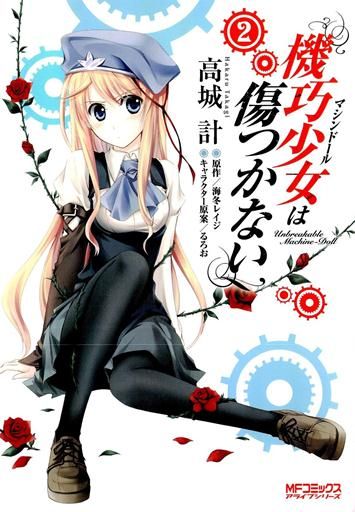 Vậy là xong Vol 2.
Hiện blog đang gặp trục trặc, các bạn nếu muốn comment thì tạm thời bỏ chút thời gian sang cbox trắng bên cạnh để nói chuyện. Lỗi blog sẽ được sửa sau. =))
Hiện mình đang cần cleaner cho bộ này. Bạn nào thích tham gia thì mời để lại comment trong entry.
Các chapter trước (từ 1 đến 8) trên MF đều đã bay theo account của mình, nên mình sẽ reup lại lên Google Drive và Dropbox sau cho tiện. Mình cũng sẽ đóng gói cả Volume cho các bạn dễ download và lưu trữ.
Nhân tiện cũng xin hỏi mọi người là, bộ này không dài, nhưng để theo kịp so với bản in trên tạp chí (hiện là chapter 22-23) thì cũng khá là phiêu, hơn nữa cũng đã có nhóm khác dịch nhanh hơn rồi. Liệu các bạn có muốn mình dịch tiếp (tất nhiên chỉ đăng ở đây thôi, và đọc online trên host của mình) không, hay drop và tập trung vào phần sub anime hoặc một bộ manga nào đó khác?
Btw, mời mọi người:
[Clip-M] Kikou Shoujo wa Kizutsukanai
[spoiler effect="slide" show="Chapter 10: After all, from the Dawn, of the Dawn"]
Read Online
|
G-Drive
|
Dropbox
[/su_spoiler]
Link các chapter cũ:
"Beyond the shadow you settled for, there's a miracle illuminated."
Latest posts by Sophia Emilion (see all)